Our Infants' Room provides care and education for up to 8 children each day aged from 4 months to 2 years with 3 early childhood educators.
We provide individual care and education with personalised orientation programs where the infant's routine at home is replicated as much as possible. Establishing a primary carer within the room throughout orientation provides infants with responsive and trusting relationships which in turn develops their self-esteem and confidence in their surroundings. Educators work in partnership with families to provide continuity of care.
We focus on providing quality interactions through the implementation of our program which allows multiple experiences for infants so that they may develop their skills and explore the world around them through a variety of mediums.
Routine times such as nappy changing and meal times are used to develop and extend relationships with children creating security and warmth for the infant/ young child.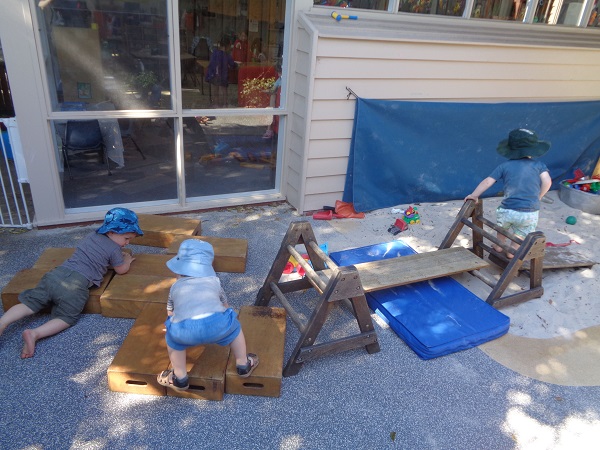 Outdoor Play
The outdoor play area for the Infants' Room comprises a quality recycled rubber matting providing maximum protection for little hands, knees and feet. This together with the sandpit and other portable play equipment makes the outdoor area an exciting and fun place for infants to play and explore. The outdoor area also has extensive shade awning to protect the infants from both the sun and the heat.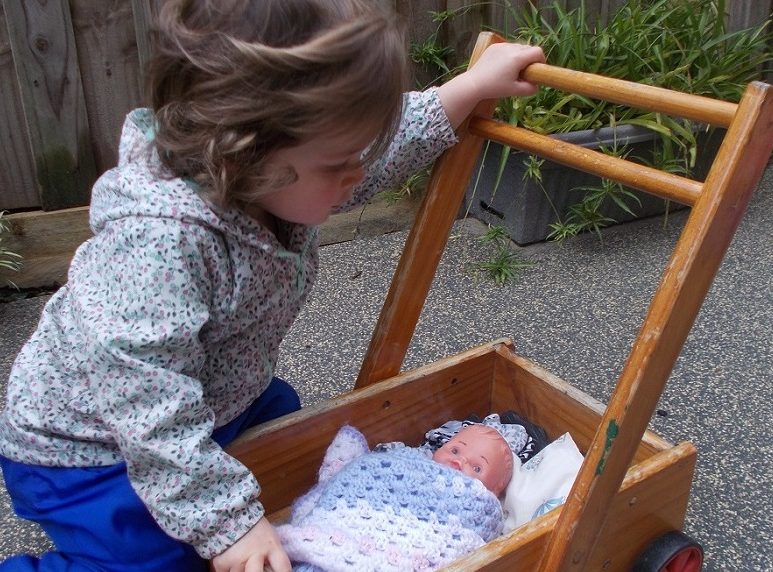 Attachment and nurturing
Our educators provide a consistent and nurturing environment, so that your children feel secure and protected and you feel supported when transitioning your infants into childcare.  We are responsive to each child's individual needs and will work with you to ensure we replicate your infant's routine at home, as much as possible.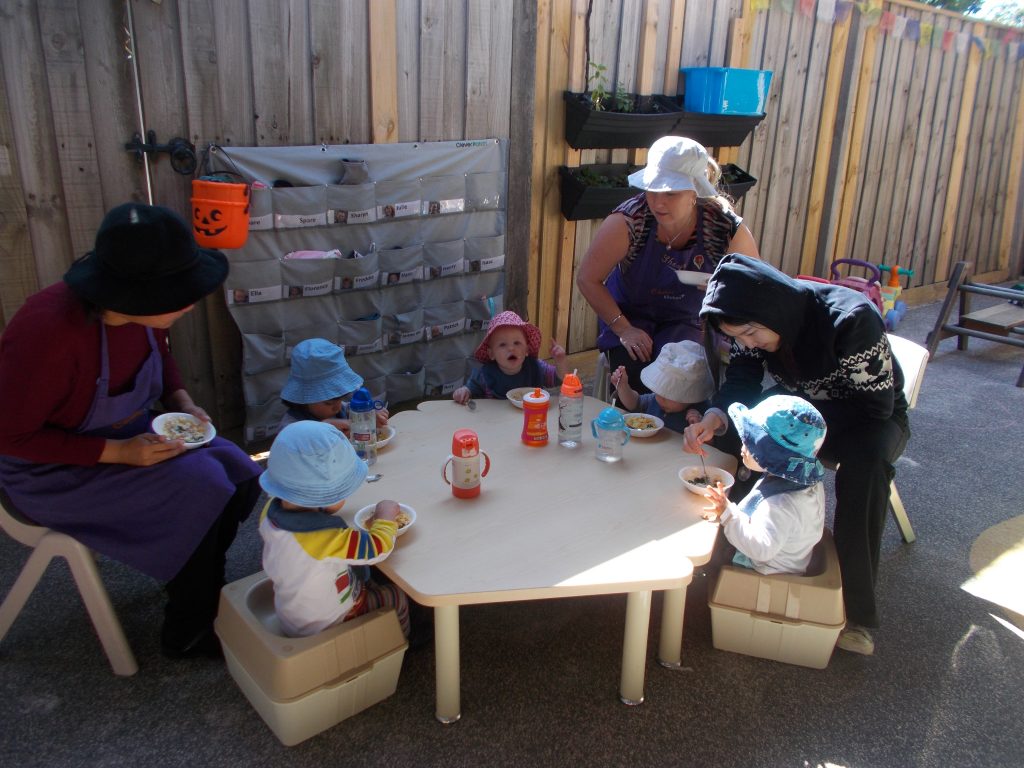 Nutrition
We supply all nutritious meals and snacks for your infants.  (POLICY FOR MILK/BREAST/FORMULA)  We encourage parents and educators to sit down together to discuss the introduction of solids and foods and when and how these can be offered.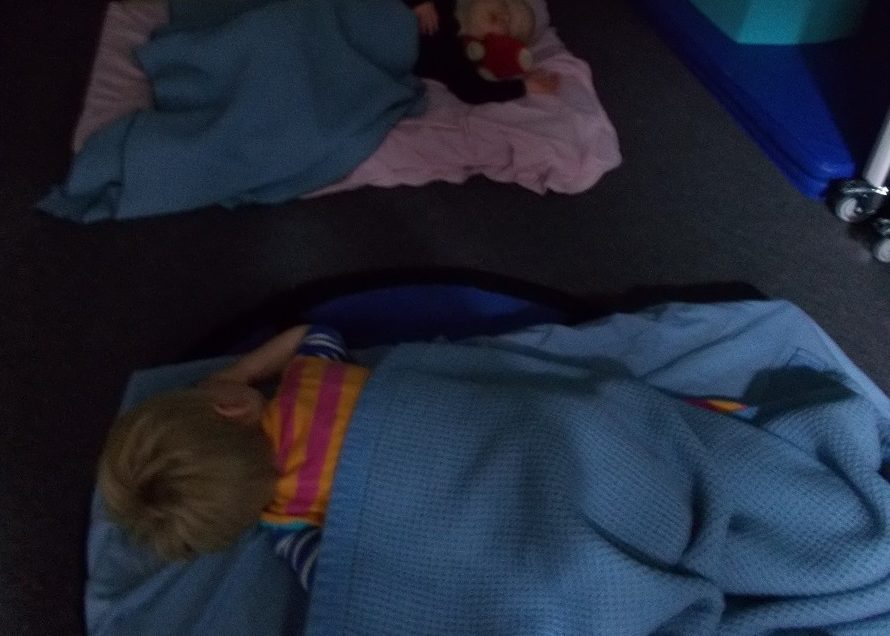 Routines and Rest
We endeavour to meet each infant's individual needs for sleep, rest and relaxation.  In consultation with you, we will establish a routine to manage nap times. Often, these routines include placing the children in a quiet environment, dimming the lights and playing soft soothing music. A combination of cots and mats are available so that sleeping requirements for all ages are accommodated.